Portable HF X RAY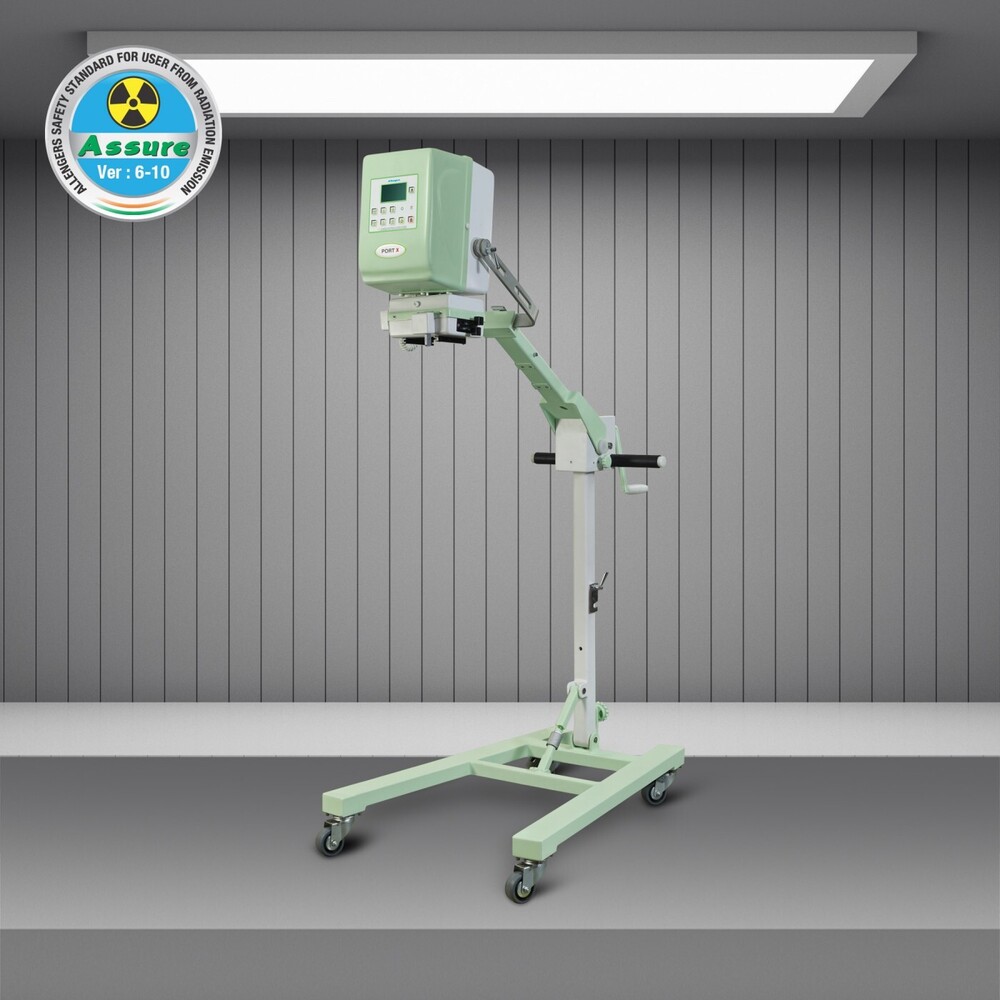 Portable HF X RAY
Product Description
Product:Â Portable HF X-Ray Machine
Model:Â MARS 2.5
Ratings:Â 2.5 KW
Series:Â PORTX
PORTX is an ultra-lightweight and powerful portable general-purpose radiography machine. It is designed especially for the field practitioners as well as a backup x-ray machine for use in medical clinic / hospitals and veterinary applications.Â
Special Features:

Truly portable analog X-Ray machine.

High frequency generator for human and veterinary application.

APR feature allows the user to select the exposure parameters as per the patient's anatomy.

Self diagnostics on panel.

Soft touch keypad for parameters setting and alphanumeric display.

Can be positioned on a sturdy and user friendly mobile stand (as per user intended applications).

The machine is compatible to be connected with Retrofit Kit (Fly DR) for digital X-Ray imaging.