Polysomnograph Machine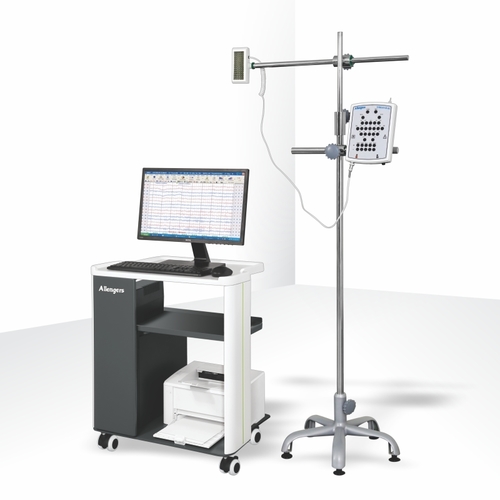 Polysomnograph Machine
Product Description
Product : Polysomnograph (PSG Machine)
Series : Virgo SL
Special Features:
32/40 Channel PSG.
C-PAP & BI-PAP interfacing for titration.
Automatic detection of and Hypopneas.
Option to convert the data in PDF or media player format for presentation.
Sleep staging option for adults and paediatrics.
Detailed report of Oximeter, HR, snoring, and other movements.
Synchronized high-resolution MPEG-4 video with PSG recording.
Features like Amplitude Integrated EEG (AEEG), CSA/DSA frequency distribution, brain mapping etc.
APPLICATIONS
Polysomnography, also called a sleep study, is a comprehensive test used to diagnose sleep disorders.
Polysomnography records your brain waves, the oxygen level in your blood, heart rate, and breathing, as well as eye and leg movements during the study.
* Manufactured by Allengers Global Healthcare Pvt limited.
* Specifications and appearance are subject to change without prior notice.