Fixed Cath Lab Machine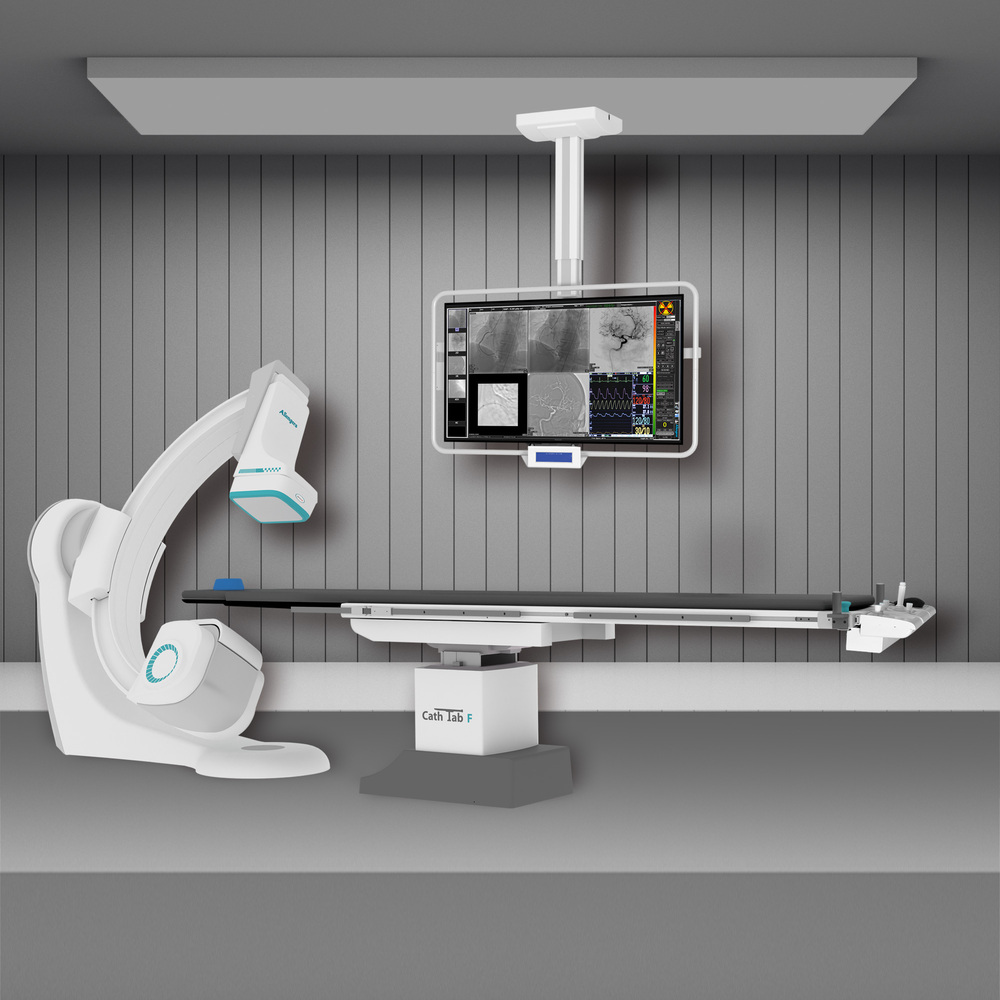 Fixed Cath Lab Machine
Product Description
Product:Fixed Cath Lab
Models:Allengers Pride HP
Series:ALTIMA
Allengers - Altima uses state-of-the-art digital technology for superb performance, improved reliability, ease of use to meet the expectations of cardiologists to give a single solution for cardiac and vascular imaging.
Special Features:
A robust 100 KW, dual inverter X-Ray generator.

Multiple beam-hardening filter for low dose imaging.

Liquid metal bearing 3 MHU X-ray tube with grid control unit and with faster heat dissipation for complex and long procedures.

Flat Panel Detector with 20 X 20 cm / 30 X 30 cm.

55 inch high-resolution, high luminous, TFT colored monitor.

1K x 1K or 1.5K x 1.5K for higher image resolution.

SID movement for better clarity and minimal radiation hazards.

Direct digital image formation.

STENT View software for enhanced stent visualization.

Next generation SYNERGY software for low dose imaging.

Integrated dose area product meter, dose control, radiation free preview collimator.

3 Axis (longitudinal / transverse / up & down travels) fixed table with floating carbon fiber top.

Integrated Digital Subtraction Angiography (DSA).

AFD display for LAO / RAO / CRA / CAU/SID positioning.

Multiple user defined Pre programmable positions.

Non-contact proximal sensor based anti-collision.

A.S.S.U.R.E protocols for enhanced radiation safety.