DIGISCAN - C-ARM Machine Gastro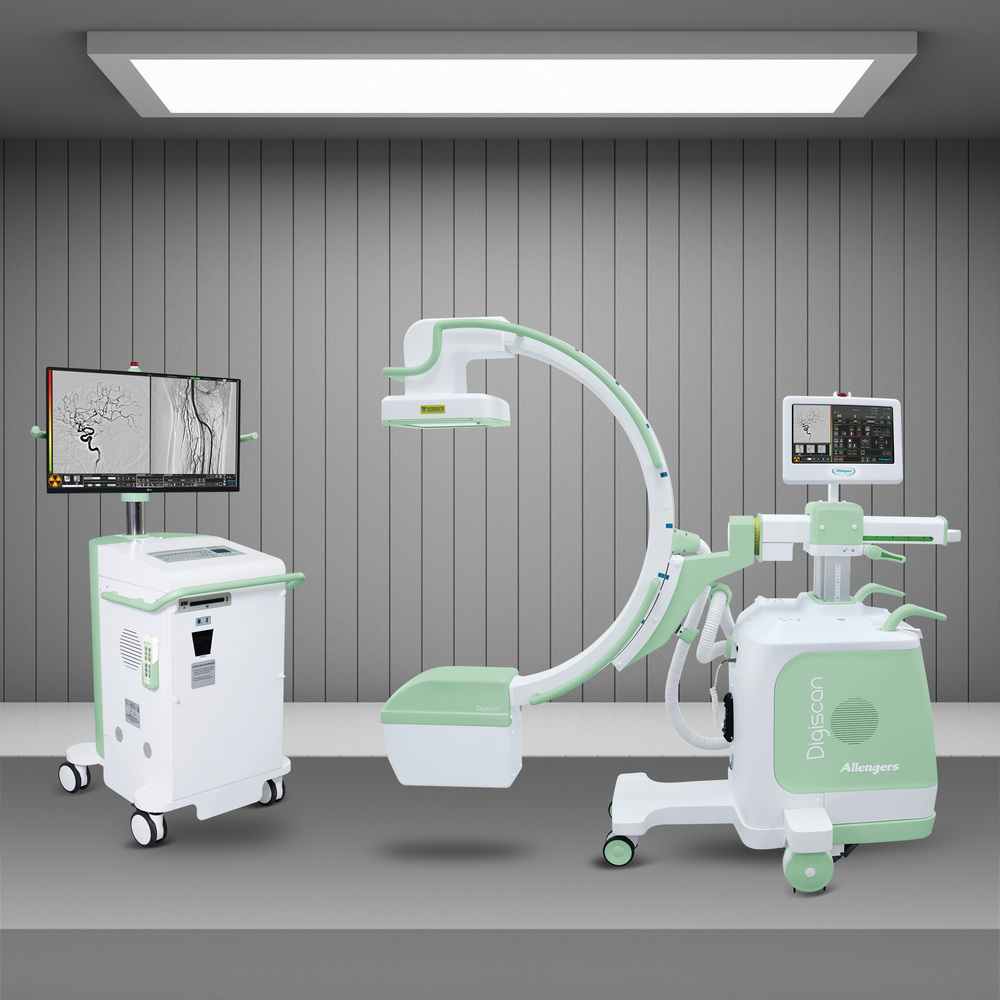 DIGISCAN - C-ARM Machine Gastro
Product Description
Product: C-Arm with Flat Panel Detector
Model/Ratings: HF 59R (6 KW / 15 KW)
Series: DIGISCAN-S 20 / DIGISCAN-S 30 / DIGISCAN-V 20 / DIGISCAN-V 30
Allengers introduce top-end indigenously developed High Frequency C-Arms with the Flat Panel Detector (FPD). Due to its high image quality and easy maneuverability, it enhances the overall workflow in all the applications.
SPECIAL FEATURES:
Metal Detection with ABS.
Dynamic Noise Filter (DNF).
Selectable 3 dose level control
DSA package.
Dose display on the monitor.
Dynamic Flat Panel Detector (FPD) is available in various sizes.
Better image quality at a lower dose because of its higher DQE and advanced image processing.
Optimised digital SPOT algorithms to produce excellent image quality at extremely low dose.
Complete DICOM based system makes it easy to share and archive patient images and data.
Preview collimation.
Touch Screen Panel.
DIGISCAN POWERED BY SYNERGY IMAGING SOFTWARE
Synergy software empowered with:
Best image capturing, processing, and archiving technology.
Presets for diverse applications.
Image Acquisition: Image processing with real-time image capturing, storage and display in *(1K x 1K / 1.5K x 1.5K) format.
More than 1,50,000 images storage capacity in *(1K x 1K / 1.5K x 1.5K) format.
User preference: customized user selectable imaging parameters.
*Depending on the FPD sizes.